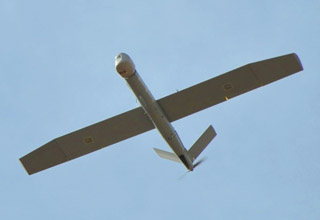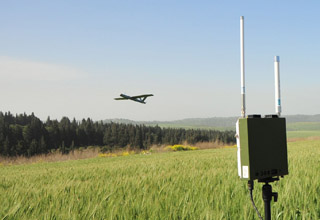 The SpyLite
®
is a combat-proven, electric, back-packed, extended performance Mini-UAS, optimized to provide covert, "over-the-hill" real-time visual Intelligence to its users; it is specifically designed to allow critical, visual recognition of elements in real-time and gain dominant situational awareness of the inspected area. The system can be carried by 2 men with the overall weight of 20 Kg for each and can fly in almost any weather condition (unique in its ability to fly in strong winds and on cloudy or rainy days, assuring high operational ability and availability).
Its quick deployment capability, ease of control and operation and immediate data exploitation provides the tactical level with a reliable intelligence.
The SpyLite was delivered to customers around the world and is in operational use by the Israeli MOD.
•
Rapid "over-the-hill", covert ISTAR (Intelligence, Surveillance, Target Acquisition and
Reconnaissance) in open area as well as urban warfare scenarios.
•
"First responder".
•
Force / convoy protection.
•
Disaster control and management operations.
•
Commercial applications.
•
Mapping on Demand
photogrammetric solutions.
•
Combat Proven covert operation- Thousands of hours accumulated in operations and
missions.
•
Performance- unmatched UAV capabilities (up to 4 hour endurance, 50 km operational range).
•
Superior Payload and imagery capabilities- dual sensor gimbaled and stabilized payload and
built in video enhancing providing high resolution Imagery, Automatic target tracking & image
leveling.
•
All weather operation – rough weather resistant; Proven operations in rain.
•
High reliability and ease of use –fully autonomous- automatic launch and accurate parachute
recovery, operational readiness in less than 15 minutes.
•
Transportability- Back packed system. Can be carried by 2 men or a small vehicle.
Specifications
.
| | |
| --- | --- |
| Weight | ~9 Kg |
| Payload | Up to 1.3 Kg |
| Endurance | Up to 4 Hr. |
| Operational Range | Over 50 Km (Can be extended to 80 Km) |
| Best Operational Altitude | Up to 1000 m / 3000 ft. AGL |
| Ceiling | 10000m / 30000 ft. ASL |
.